Finest Study Abroad Consultant for Dubai
Study In Dubai
Your Gateway to Success in Dubai's Educational Landscape
Are you envisioning a remarkable educational journey in the dynamic city of Dubai? The definitive partner to materialize your dreams is none other than Go Abroad Training Institute Private Limited. With an unwavering dedication to excellence, a holistic approach to student achievement, and an extensive array of services, we emerge as the foremost study abroad consultant. Allow us to sculpt your academic pathway in one of the most vibrant and culturally diverse cities across the globe.
Navigating Your Path to Academic Brilliance
Unmatched Expertise and Tailored Guidance
At Go Abroad Training Institute Private Limited, we transcend the conventional boundaries of consultancy. Our mission encompasses mentorship, guidance, and an unwavering commitment to your triumphant educational pursuit in Dubai. Our adept team consists of seasoned education professionals, well-versed in the intricacies of Dubai's education landscape. Whether you aspire to gain admission to esteemed universities or specialized institutions, our experts meticulously navigate the intricate application procedures, ensuring that your submissions stand out, captivating admission committees.
Personalized Consultation for Your Unique Journey
Understanding that every student's odyssey is distinctive, we provide personalized consultation services, meticulously tailored to your individuality. Our adept consultants delve into your academic history, career ambitions, and personal inclinations. This personalized approach empowers us to offer sagacious recommendations on programs and institutions seamlessly aligned with your objectives, exponentially elevating your prospects of a triumphant application.
Exploring Vistas of Opportunity in Dubai
The Academic Landscape in Dubai
Dubai has burgeoned into a global educational nexus, acclaimed for its innovative academic paradigms and cutting-edge facilities. As your dedicated study abroad consultant, we remain at the vanguard of Dubai's ever-evolving educational panorama. Our profound familiarity with the city's universities, colleges, and vocational establishments ensures that you remain apprised of the latest prospects resonating with your academic aspirations.
Effortless Navigation of Administrative Complexities
Embarking on an international academic expedition can be accompanied by administrative intricacies that might appear formidable. From visa applications to legal formalities, our experts extend comprehensive support, streamlining these processes. Acutely aware of the potential challenges confronting international scholars, we are steadfastly committed to simplifying these facets, permitting you to concentrate on your academic pursuits and personal development.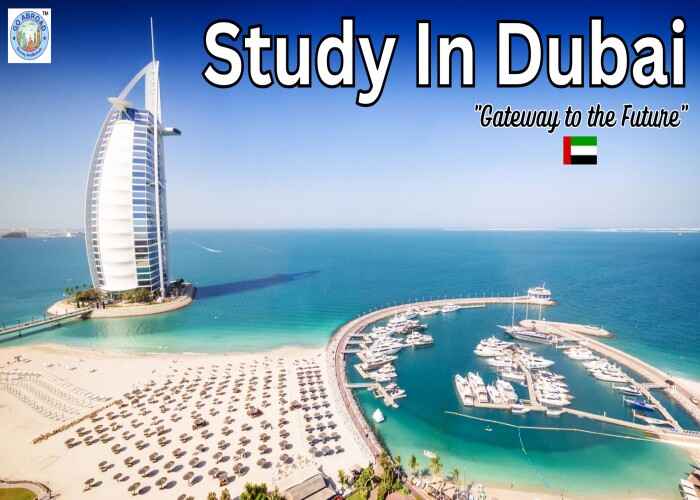 A Holistic Support Ecosystem
Preparing for Your Momentous Sojourn
As your departure date for Dubai looms closer, our pre-departure assistance envelops every facet of your transition. Our resources encompass counsel on travel arrangements, lodging alternatives, and cultural orientation. We ensure that you arrive in Dubai brimming with confidence, poised to embrace your educational expedition in this pulsating city.
Sustained Academic Counsel
Our dedication to your triumph transcends mere admission. We provide sustained academic counsel to ensure your mastery of your chosen program. Our counselors orchestrate workshops, mentorship sessions, and networking junctures, enriching your academic odyssey and furnishing you with the tools to forge a triumphant career in Dubai and beyond.
Inspiring Narratives of Victory
Resonant Testimonials
The sagas of triumph woven by our students stand as a potent attestation to our commitment and expertise. Witnessing our students flourish in their elected academic trajectories and embark on fulfilling vocations fills us with profound pride. These tales of accomplishment underscore the potency of our comprehensive approach, reaffirming our stature as the quintessential study abroad consultant for Dubai.
Partner with Go Abroad for Unparalleled Success!
As you embark on the enthralling odyssey of studying in Dubai, enfold yourself in the embrace of Go Abroad Training Institute Private Limited. Our steadfast allegiance to your success, bespoke guidance, and all-encompassing support network set us apart as the paragon choice for students aspiring to excel in Dubai's academic sphere. Immerse yourself in the transformative experience of affiliating with the premier study abroad consultant—forge your place within the Go Abroad family today!
Frequently Asked Questions (FAQs) About Studying in Dubai