Go Abroad Training Institute Private Limited
The Ultimate GMAT Coaching Hub in Kanpur
Crafting the Perfect Study Plan
When delving into the realm of GMAT preparation, a meticulously structured study plan reigns supreme. Recognizing the unique strengths and improvement areas of each student, our adept educators at Go Abroad Training Institute Private Limited custom-tailor study plans that cater to individual needs. This personalized approach guarantees every student's potential is harnessed to its fullest.
Expert Faculty Pool
The cornerstone of our coaching center's excellence lies in our unparalleled team of seasoned educators, each boasting extensive expertise in GMAT training. These stalwarts possess an in-depth understanding of the nuances of the GMAT exam, bestowing our students with comprehensive insights, pragmatic strategies, and real-time guidance.
The Go Abroad Training Institute Experience
Interactive Learning Environment
We wholeheartedly believe that effective learning is inherently interactive and engaging. Accordingly, our classes are meticulously crafted to foster an environment where students actively engage in discussions, collaborative learning, and innovative problem-solving. This approach not only fosters heightened understanding but also instills unshakable confidence in our students.
Resourceful Study Material
At Go Abroad Training Institute, we regard optimal study material as the cornerstone of triumph. Our carefully curated study resources encompass practice tests, mock exams, and reference materials strategically designed to mirror the GMAT exam pattern. This gives our students an invaluable competitive edge, ensuring they step into the exam hall prepared and poised for success.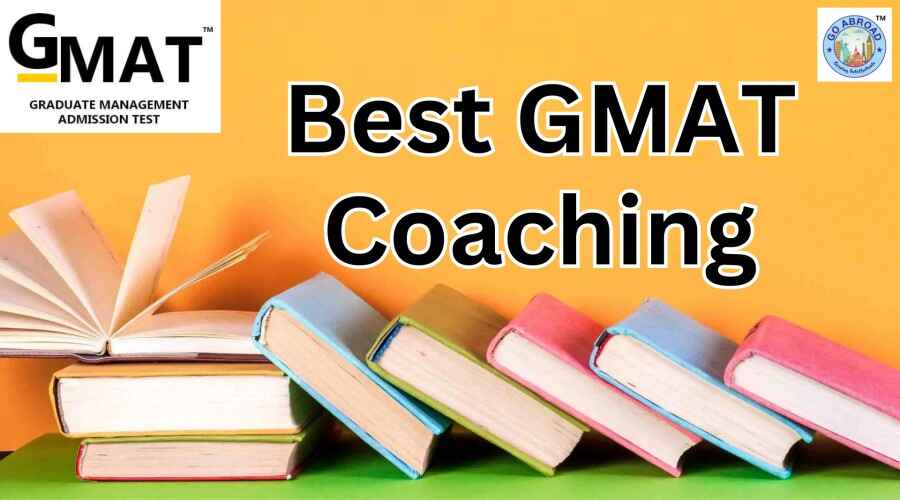 Personalized Guidance and Support
One-on-One Mentorship
Valuing the distinctiveness of each student, we offer personalized one-on-one mentorship sessions that serve as a nurturing haven for clarifying doubts, seeking guidance, and receiving constructive feedback on individual progress. This bespoke attention guarantees that no student is left adrift on their educational voyage.
Continuous Progress Tracking
In the pursuit of advancement, understanding one's progress stands as a cornerstone. Embracing this philosophy, we provide regular assessments and progress tracking mechanisms that empower students to pinpoint their strengths and hone areas necessitating further refinement. This data-driven methodology enables students to channel their efforts with precision and efficacy.
Unparalleled Results
Impressive Success Rate
Our track record speaks volumes. The results etched by our students in the GMAT exam have consistently radiated brilliance. A multitude of our alumni have garnered admissions to esteemed global business schools, a resounding testament to the efficacy of our coaching methods.
Alumni Insights
Basking in the accomplishments of our alumni fills us with pride. Their triumphs resonate as an inspiration for present students, underscoring our steadfast commitment to bestowing excellence in GMAT coaching. Their achievements reverberate as a testament to our unwavering dedication to their triumphs.
Join the Go Abroad Training Institute Family
Selecting the optimal GMAT coaching center is a decision that orchestrates the trajectory of your academic and professional future. Within the halls of Go Abroad Training Institute Private Limited, you'll find a beacon of educational brilliance illuminating Kanpur. Our holistic approach, fortified by a seasoned faculty, bespoke guidance, and stellar results, cements our position as the quintessential GMAT coaching haven.
If you're primed to embark on a voyage toward GMAT success, we extend a heartfelt invitation to join the Go Abroad Training Institute family. Allow us to shepherd you toward an array of limitless possibilities and doors flung wide open. With us, excellence becomes an intrinsic part of your journey.
Frequently Asked Questions (FAQs) for GMAT